Shop... and Help Metro Animal!
Igive.com -- Here's an easy way to help us raise funds for spay and neuter! Click on the link to igive.com and list Metro Animal as your cause.
Animal-Friendly
License Plates:

Plates that benefit spay/neuter in Illinois and Missouri
Missouri Pet-Friendly Plate Program
Illinois Pet-Friendly Plate Program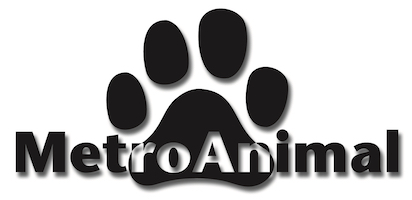 ---

Welcome to Metro Animal.
We are an all-volunteer organization, founded in 2000, consisting of people with years of animal-related experience. Our goal is to reduce the number of euthanasias of cats and dogs in the St. Louis metropolitan area by working both independently and collaboratively with Animal Control, shelters and rescue groups. If you need to find a rescue or shelter please check out our Rescue/Adoption Directory.

---
Operation Sterile Feral:
A Program for Community Cats

A spay/neuter clinic for feral and barn cats...
for Missouri residents of St. Charles County and St Louis County...
one Sunday, most months...
by appointment only...
fees start at $20.00 per cat...
call 314-995-9266...

Click here for more details.
---
Metro Animal's
Rescue/Adoption Directory



Metro Animal has compiled this list to inform people, particularly in the St. Louis metro area, about the vast array of companion animal services available. Here are the main categories:

Financial Help
Cat Rescue
Feline FIV Resources and Shelters
Feral Cats
Dog and Cat Rescue
Dog Rescue
Pitbull/Rottweiler Friendly
National Rescue Groups Adopting and Rescuing in the Metro Area
Wolf Dog Rescue and Resources
Other Animals - Rescue
Other Rescue Directories -National/International
Spay and Neuter Services
Behavior Problems
Special Services/Retirement Homes
Animal Services
Other Animal Concerns
National Miscellaneous and Legislative Web Sites
Assistance/Service Animals
Pet Theft/Lost Animals
Open Admission Animal Shelters